Winners of the 2023 edition of the CRASIQ scholarship for master's and doctoral students!!!
CRASIQ is proud to present the four recipients of its 2023 scholarship for master's and doctoral students (in alphabetical order) !
11/07/2023
CRASIQ is proud to present the four recipients of its 2023 scholarship for master's and doctoral students (in alphabetical order) !!
Joannie Gill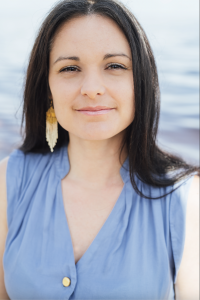 I am a woman from the Pekuakamiulnuatsh First Nation, of Ilnu and Québécois descent. I began my practice at my local hospital, in pediatrics, perinatology and active geriatrics. I then practiced in Mashteuiatsh for 4 years at the community health center in my native village, where I worked as a nurse in the healthy lifestyle and chronic disease program. It was during my second pregnancy that I moved to British Columbia with my family, where I came into contact with people allied with indigenous causes, who changed my way of looking at life. I became interested in anti-racism and decolonization, inspired by a more equitable future for First Peoples. I created my company Utapi Consultants in 2019, inspired by practices in the West, with the mission of supporting a process of benevolent decolonization in the French-speaking population by accompanying change with individuals, managers, students, teachers and professionals, allied with the causes and rights of First Peoples. The company's two main areas of focus are education and health. I'll be starting my master's degree in nursing at UdeM in the fall of 2023, and my project involves measuring the impact of a cultural safety training evaluation framework in a hospital serving several indigenous communities.
Julianne Dumont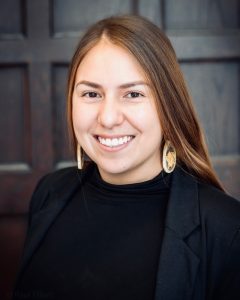 Kwey kakina! Julianne nidijinikaz. Kitigan Zibi Anishinabeg nindonjiba. Nidanishnabeonin.
I am a PhD student in the Clinical Psychology program at Concordia University. My doctoral research will empirically assess strategies that are complementary to mainstream treatment approaches with adaptations to acknowledge and integrate Anishinabeg ways of healing. The framework advocates for us to decolonize our practice to truly understand how cultural factors can affect the well-being of Anishinabe peoples, and in turn, inform best practices for culturally-relevant evidence-based practice.
Mathilde Lapointe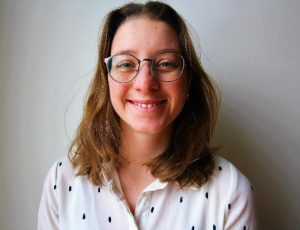 Mathilde Lapointe trained as a medical anthropologist. She is a non-indigenous woman who holds a Master's degree in anthropology from Université Laval (2021) and a Bachelor's degree in the same field from Université de Montréal (2017). Her research interests focus on urban Inuit perspectives on their health and well-being, and the ways in which they perceive their ability to maintain or restore them in the Montreal context. She is currently a doctoral candidate in public health at the University of Montreal, where she will focus on the codic alternation of Inuit patients in a clinical setting in Montreal.
Mathilde has worked for several years as a planning, programming and research professionnal for the CHU of Québec-Université Laval research center. She is now coordinating a project led by the Chaire de recherche autochtone en soins infirmiers du Québec (CRASIQ) at the University of Montreal, and is working to develop health services for the Qavvivik Inuit Family and Community Health Center.
Mélyna Désy Bédard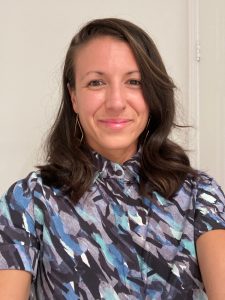 Mélyna Désy Bédard, a registered nurse since 2010, is of non-indigenous descent. A course in the anthropology of nursing, taken as part of her university studies, opened her mind to the realities experienced by people who identify as indigenous in the healthcare system. She arrived on Eeyou Eechou land in 2012 to practice nursing for two years in the Cree community of Mistissini. In 2014, she began a certificate in indigenous studies at Université Laval, which she completed in 2017, having just moved to the Inuit community of Puvirnituq in Nunavik.
It is through all these personal and professional experiences, through discussions with various members of the Inuit nation, but above all because of a deep unease with the way mental health care is offered, to these populations, that she decides to enroll in the Master of Science in Nursing (thesis), in the winter of 2021.
Under the supervision of Pierre Pariseau-Legault (Université du Québec en Outaouais) and the co-direction of Caroline Hervé (Université Laval), her dissertation focuses on the experiences of Inuit people receiving forced care for mental health reasons in Nunavik. The project's collaborative approach allows for the co-construction of knowledge between the community organization participating in the project's development and the student-researcher. This collaboration has already made it possible to establish a lexicon in Inuktituk that allows the coercive experience imposed by psychiatric law to be named using terms that are respectful of the Inuit worldview.